Family law and divorce can be complex and very intense, especially if there are significant assets or children involved. When ensuring you have the right information and experienced advice is important, men and women throughout Texas retain the services of the Delaney Law Firm in Houston, Texas.
Houston family law and divorce lawyer Michael Delaney has 35 years of experience handling complex family law and divorce matters. He is one of the smartest lawyers in Texas and is a member of Mensa, whose membership consists of the top 2% IQs in the country.
He has been featured on Oprah and is recognized by Texas Magazine as one of Houston's top family law attorneys. He is compassionate and can provide you with accurate information and experienced advice regarding your family law matter or divorce, as well as quality representation.
To discuss your divorce or family law matter with an experienced Houston divorce lawyer and family law attorney, please call (346) 443-6470.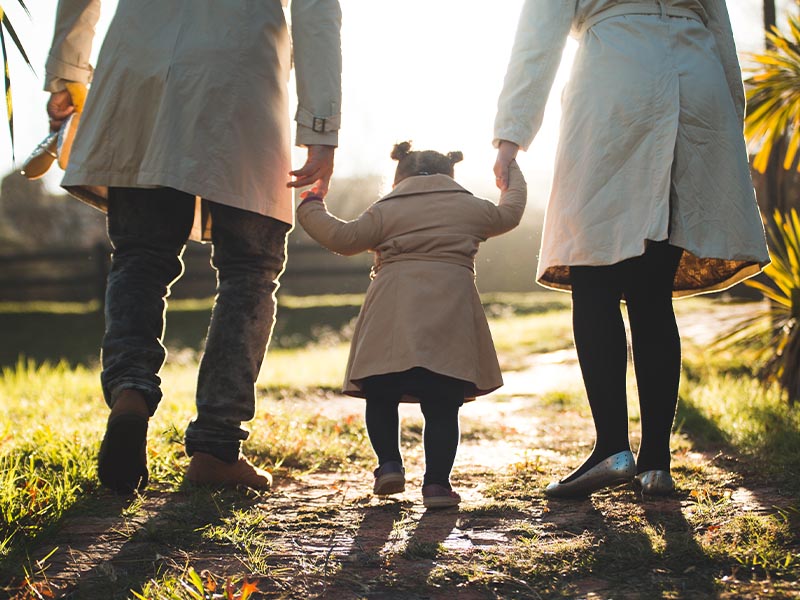 Experienced And Compassionate
All divorce lawyers are not created equal. The representation you receive is only as good as the lawyer you retain. We have an excellent reputation and extensive experience in all areas of divorce and family law. The more complex your family law matter or divorce, the more you will appreciate our representation. We handle all types of Texas divorce and family law matters, including the following:
Complex Divorce: Divorce lawyer, Michael Delaney, handles complex divorce cases, including disputes involving property division and child custody, as well as visitation or parenting time (possession).
Child Custody Disputes: Family law attorney Michael Delaney represents mothers and fathers in child custody disputes.
Visitation & Parenting Time: Lawyer Michael Delaney represents mothers and fathers in disputes involving possession (sometimes referred to as visitation or parenting time), including issues involving relocation.
Child Support & Enforcement: We represent mothers and fathers in child support disputes, child support modifications and child support enforcement proceedings.
Division of Property: Divorce attorney Michael Delaney represents men and women in property disputes and other complex issues involving the distribution of assets and debts.
Establishing Parent-Child Relationship / Paternity: We represent clients in paternity suits or legal matters involving establishing parentage, including establishing parentage for child support matters or for custody and visitation matters.
Domestic Violence & Protective Orders: Family lawyer Michael Delaney represents men and women in domestic matters involving protective orders or allegations of domestic violence and abuse.
Post Divorce Modifications: We represent clients seeking to modify their divorce orders, including post-divorce modifications of child support, requests to modify custody and possession, and requests to terminate support.
Termination of Parental Rights & Adoptions: We handle all types of domestic adoptions, including stepparent (step-parent) adoptions and grandparent adoptions, as well as the termination of parental rights issues.
Attorney General Cases: Family law attorney Michael Delaney handles all types of Attorney General family law matters, including those involving child support enforcement, modification issues, and paternity issues for children born out of wedlock.
Spousal Support / Alimony: We have experience representing men and women in requests for spousal support or alimony.
Prenuptial & Postnuptial Agreements: Lawyer Michael Delaney assists clients in drafting, reviewing and litigating matter involving nuptial agreements, including prenuptial and postnuptial agreements.
Tailoring Solutions to Complex Family Law Issues Since 1987
For additional information and experienced advice regarding post-divorce modifications, including child support and child custody modifications, or to discuss your particular situation with an experienced Houston family law attorney and complex divorce lawyer, please schedule a free initial phone consultation by calling us at (346) 443-6470. If you prefer, may elect to fill out our intake form and we will contact you to schedule a confidential consultation.
Located in Houston, Texas, the Delaney Law Firm represents men and women throughout Houston and the Harris County, Brazoria County, Chambers County, Liberty County, Montgomery County and Waller County areas in family law and divorce, including clients throughout the communities in and around Houston.